I picked up a Moto 360 a while back when they were on sale. It's been almost a month with this 2 ounce technological marvel, and so far I'm impressed. As a first-time smart watch owner and long-time tech geek, here are my thoughts.
Hardware
Screen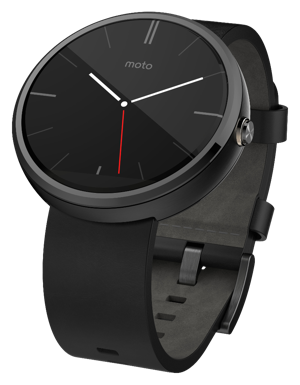 With the vast majority of smart watches using a square screen, the 360 is a rare breed with it's 1.5 inch round display. I think that round was a good choice. It's a simple and uncomplicated design, that seems to stand out a lot less than the most of it's squared off brethren that I've seen in the wild. And while it's not a "Retina" display, at arm's length, I'm hard pressed to notice that it's far from the crispest display out there. My only complaint about the display is it's "flat tire" display layout: a 320x320 circle with 30 pixels lopped of the bottom to make room for the ambient light sensor and display driver. I'm glad that Motorola made the display slightly smaller instead of having a more chunky bezel (such as the one found on the LG G Watch R).
Battery Life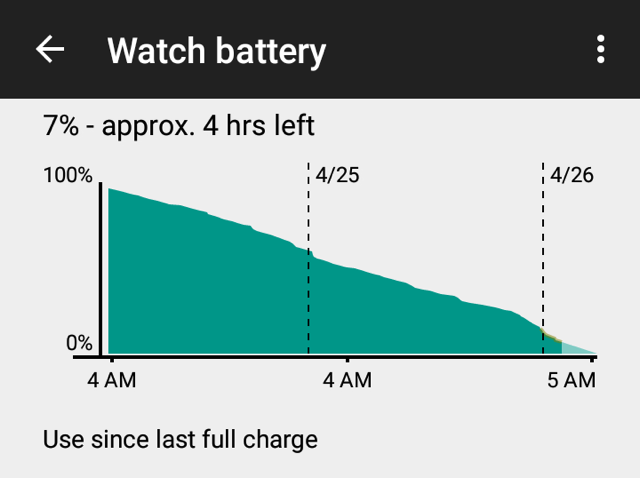 On paper, the Moto 360's hardware isn't much to write home about. It's got an ancient 1.0GHz processor, 512MB of RAM and 4GB of on-board storage. Those specs however line up with pretty much every other Android Wear device currently on the market. While there were initial concerns about battery life with it's small 320mAh battery, recent updates have all but put these concerns to rest. I consistently go forty-eight hours between charges. And if I'm having a heavy use day, it is easy enough to set it in the supplied Qi charging cradle for an hour or so.
Case and Band
There are several colors and band options for the Moto 360. I opted for the more subtle (and coincidentally, least expensive) option: a dark finished case with the 22mm black Horween leather band. For being on the "cheap" end of the scale, the materials and build quality of the Moto 360 is rather impressive. The case seems rugged, and I imagine that it will take a bit of a beating from day to day use. A month in and I've yet to to experience any signs of the dreaded cracked back that has had some worried about the longevity of the watch, and don't foresee that being an issue anytime soon. I'm also expecting the Horween band to last me a while: out of the box it was soft and supple, and it's apparent that there was some thought put into it's simplistic yet classic design.
Android Wear
A Smooth Experience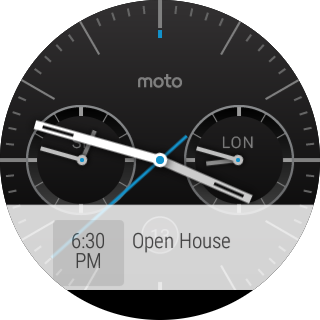 Android Wear is surprisingly good on the Moto 360. When the first batch of Android Wear devices made their debut, I heard the murmurs that Android Wear was slow and buggy. It appears that a lot of the kinks have been ironed out, as I've yet to experience much of any lag or any perceivably stuttering. I have the "tilt to wake" option on, and the screen wakes and is ready to go within a second. Swiping through cards is a fluid experience, seemingly as fluid as the experience you'd have on a Android phone.
Simplistic Convenience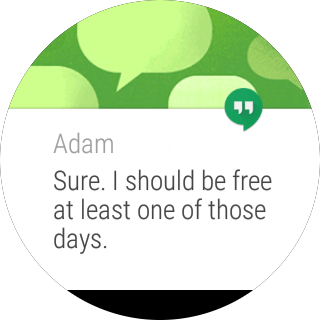 I'll be the first to admit it. I had absolutely no clue if I "needed" a smart watch before I bought my Moto 360. I have to say though, that as I've come to almost a full month of having it on my wrist, I've grown to the appreciate the simplicity of Android Wear. It's not a full fledged phone replacement, but rather a convenient extension of it. It's effortless to glance at your wrist and see that reminder about an appointment versus digging your phone out of your pocket, unlocking it and looking to see what the notification was about. And of course, there's still that "woah, that's cool" factor of looking down and realizing that there's a Dick Tracy-esque watch on your wrist.
Pros & Cons, and the Bottom Line
The Pros
There a quite a few things that I've like and have grown to love about the Moto 360:
The build quality is great. From the solid build to the Horween leather band, the 360 feels and looks like a premium watch.
The battery life on this thing is phenomenal. Forty-eight hours with light to moderate use is great.
Charging the 360 is a breeze: no tiny connectors or contacts to mess with, you just drop it on its charging cradle.
I've yet to experience a hiccup with Android wear on the 360. No crashed apps, random reboots, or needing to do a forced reboot.
I've been paying attention to how active I am, thanks to Google Fit and Moto Connect.
Using my 360 as a trusted device has made the "convenience of being unlocked vs. inconvenience of always needing to unlock my phone" conundrum a thing of the past.
The Cons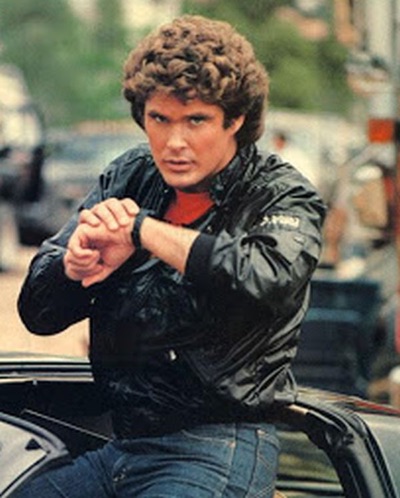 With all things tech, there are always trade-offs and imperfections. Here are a few that have bugged me in the past month:
As weird as it feels to be that guy talking to his phone, talking into your wrist watch feels just as, if not more, weird. As cool as it looked on Knight Rider, it just doesn't feel cool in real life.
Voice commands are a little wonky. When I say, "Send a text to Adam," I hate that I have to specify "Mobile or Office." This should be a no-brainer.
I mentioned that I've yet to experience a hiccup with Android Wear on my watch. I wish this was the case with the app and my phone. Hopefully this is just an issue on pairing my 360 with my rather long in the tooth Droid Razr HD.
The Bottom Line
The Moto 360 is a great little device. It's solidly built, and out of the smart watches available today, I'd say that it's one of, if not the best looking smart watches on the market. With the price of the 360 dropping to $165 and the upcoming Android Wear 5.1 that is rolling out some great new features, now seems like a good time to grab one.